Holiday 2021 Collection
For the 2021 holidays, ADDICTION brings you three collections.
One after another, they wrap you in a holiday mood and beckon you to a special season filled with affection.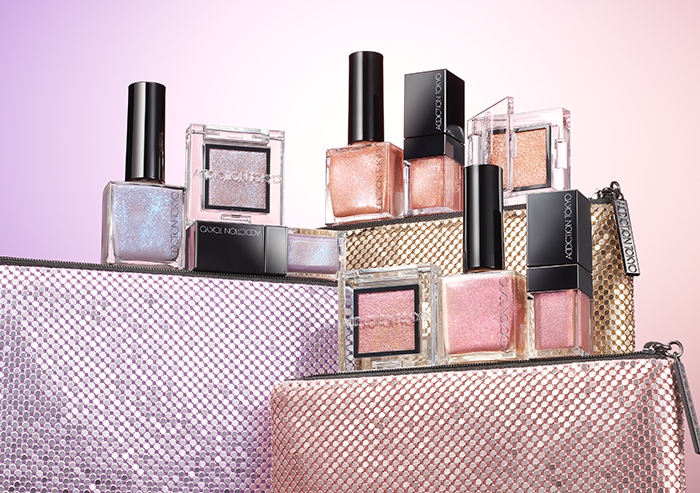 SPARKLE COLOR COLLECTION
Perfect for kicking things off, our Sparkle Color Collection kindles a party mood, with a dazzling shimmer that will make your heart beat faster.
It features our LIP OIL and NAIL POLISH in colors created especially for this collection, inspired by three hugely popular shades of THE EYESHADOW SPARKLE.
Coordinate this clear-based, sparkling fun on eyelids, lips, and fingertips to get this festive season started.
SPARKLE COLOR COLLECTION
3 types HK$380
link-up-product__node-1536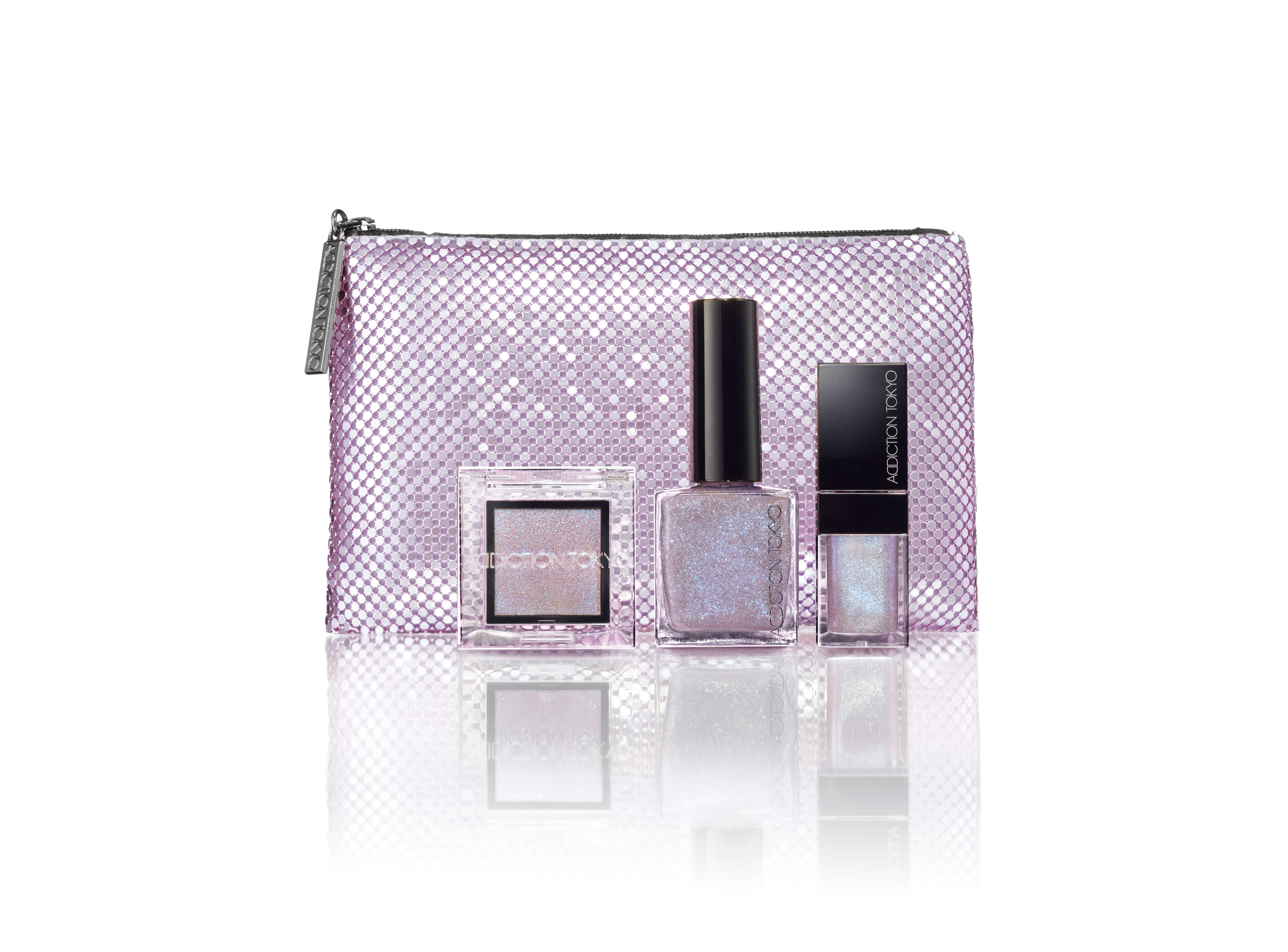 SPARKLE COLOR COLLECTION
Moon River
Eyeshadow, lip oil, and nail polish set in a bluish violet evocative of moonlight
5,940 yen (5,400 yen excluding tax)
See details
link-up-product__node-1537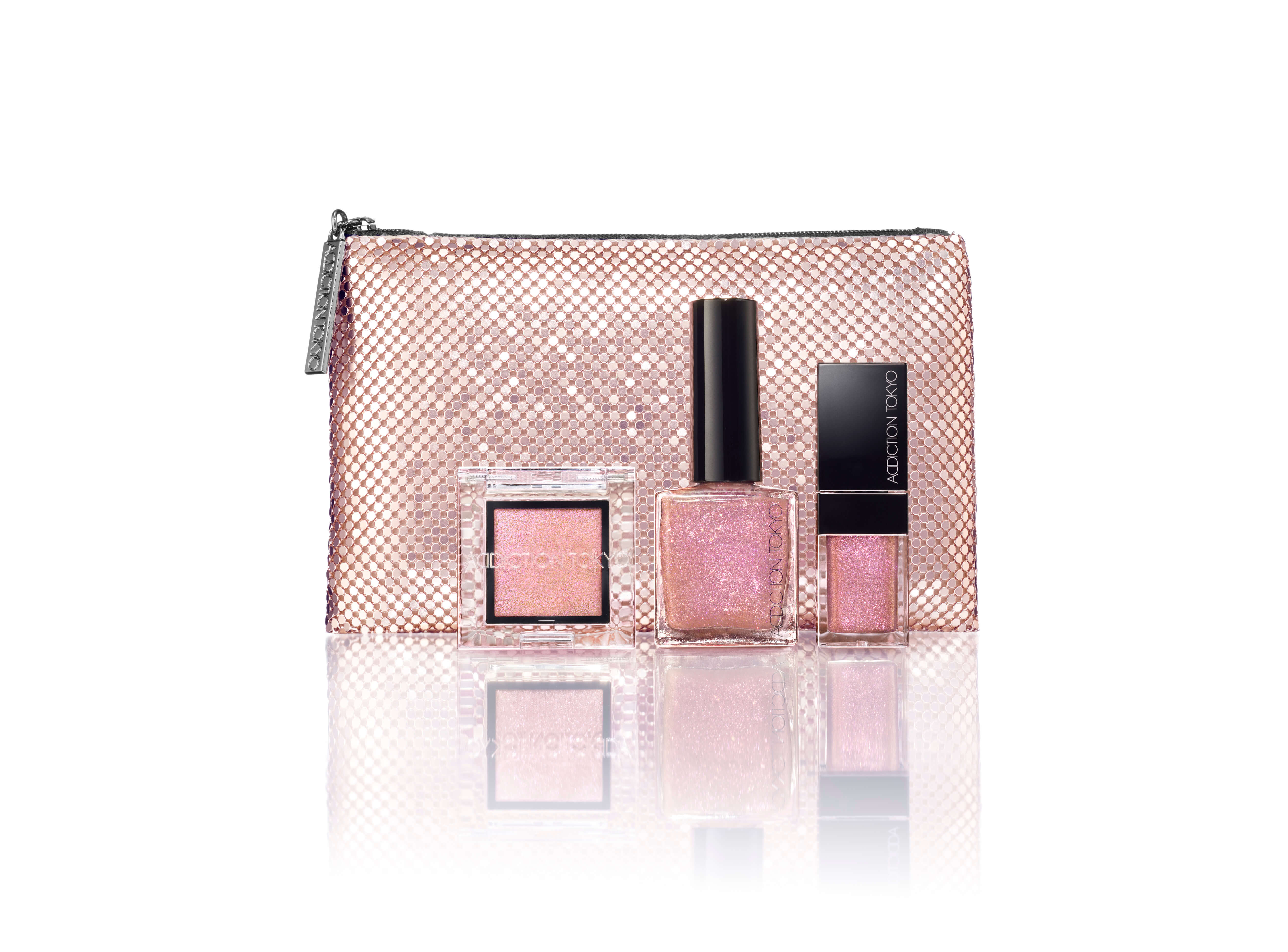 SPARKLE COLOR COLLECTION
Rose Quartz
Eyeshadow, lip oil, and nail polish set in a rose red reminiscent of a sunset
5,940 yen (5,400 yen excluding tax)
See details
link-up-product__node-1538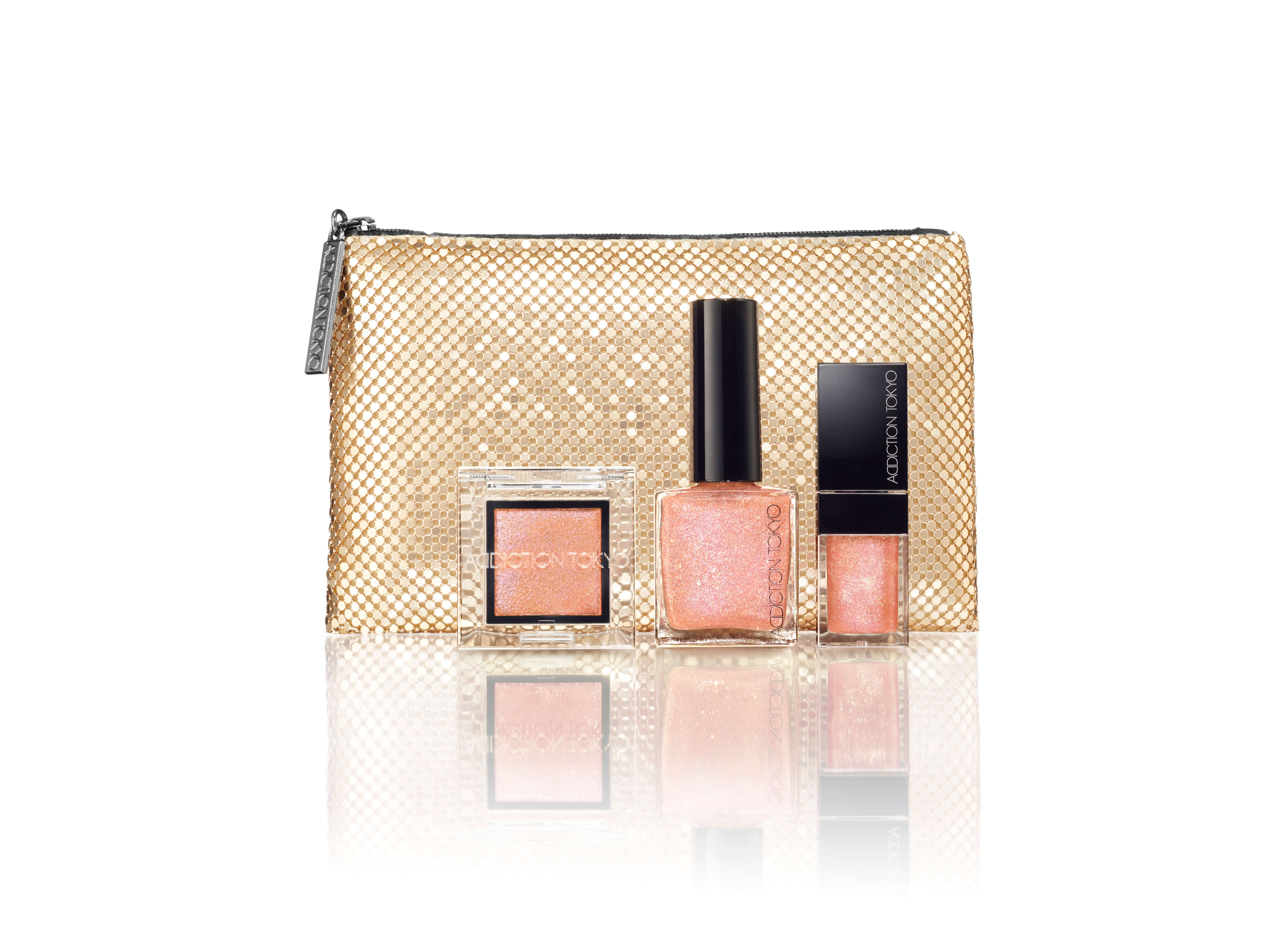 SPARKLE COLOR COLLECTION
Gleamy Pond
Eyeshadow, lip oil, and nail polish set in a pearl pink with a warm glow
5,940 yen (5,400 yen excluding tax)
See details